You're busy making deals, closing sales, prospecting, calling, etc. Who has time for this so-called "power hour"?
As the president and founder of a marketing company with CRE broker and company clients across the country, I am right there with you. I get it because I see it. Things are happening non-stop. Bam. Bam. Bam. All day long.
Because high-performing brokers are sales-focused, one of the biggest challenges is finding time to strategize marketing efforts.
"If I'm already high-performing, why do I need to strategize my marketing? Things are looking pretty good," you ask?
Because the market is changing

Technology is moving into the sector

Multiple product categories are evolving

The new generation of investors expect something different

The game is changing
To address the evolving landscape, we need to think.
Enter the Power Hour.
In my business, we do marketing, social media, content development, trainings, and strategic workshops all day long…for other people, our broker and broker firm clients, but not for our firm. While as a team we are constantly meeting and talking about what we need to do for our clients, we weren't making time for ourselves.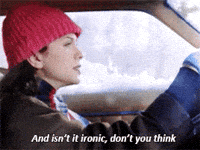 Recognizing that we needed to change that, I instituted a daily Power Hour for myself first, and it changed everything.
During this time, I don't take any calls or think about the things I need to do during the day, or do anything else but focus on "A" activities for the business. Mainly, our:
Strategy for growth

Actions that will move the

business

forward (note: business as a whole versus transactions or client work)
In truth, I've had to skip a couple of days, but I'm hitting a 95% completion rate so far. I've moved my business forward more in the last couple of weeks than I had in months. At first, I couldn't imagine not answering my phone for an hour while sitting in the office and I had to keep bringing my attention back to what was in front of me, but after a few days, I came to look forward to the thinking time and have extended it into my weekends. 
Can you see a daily Power Hour working for you? Stay tuned for Part 2 in the Power Hour Series, 3 Steps to Launch Your Power Hour.
I have to give credit where credit is due. I got the concept for the practice from the book Scale, by Jeff Hoffman and David Finkel. In the book, Jeff Hoffman, a serial entrepreneur and
former CEO in the Priceline.com (Priceline Yardsale) family of companies, and David Finkel, CEO of Maui Mastermind, a business coaching company with thousands of clients worldwide, discuss the various activities that occupy the time of entrepreneurs. Jeff and David call it Focus Time–a time when you focus on "A" activities. I highly recommend the book for entrepreneurs and business people looking to scale their business. This includes brokers.
Next on my list, a team Power Hour.
If you have a Power Hour you institute, I'd love to hear about it! Tell me about it on LinkedIn: https://bit.ly/2UsqgrT